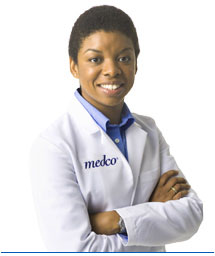 Gina Joubert R.Ph.,
Neurology/Psychiatry Pharmacist
"Are you taking the right medication for a neurological or psychiatric disorder?"
Neurological disorders include epilepsy, migraine headaches, and Parkinson's disease, and psychiatric disorders include depression and schizophrenia. As it turns out, many of the medications used to treat neurological conditions are also used to treat psychiatric conditions. There are a number of treatment optons for each of these conditions, but it's important to make sure you're getting the right medication for your specific illness.
Watch for drug interactions
Everybody being treated for a neurological or psychiatric disorder should be especially watchful for harmful drug interactions. Some of these drugs can be dangerous if taken in the wrong combination, or by people with certain conditions, such as heart disease. These drugs can cause side effects that may not be as easy to detect, due to the symptoms of the neurological or psychiatric disorder itself.
Know your treatment options
Is your treatment working? Is it affordable? Are there unexpected or unwanted side effects? There are many alternatives for treating neurological or psychiatric disorders. So it's always worth considering a change in medication if you're not happy with the outcome, side effects, or price. If Medco manages your pharmacy benefit, a neurology/psychiatry pharmacist can work with you and your doctor to help make sure you're getting the most effective treatment for your condition.
Keep your doctor informed
Always tell your doctors about all the medications you're taking. If one of your doctors makes a change in your medication, be sure to tell your other doctor. This will help you avoid the risk of a drug interaction and allow you to get the full benefit of the treatment. And if you use Medco By Mail, a neurology/psychiatry pharmacist will notify you and your doctor if they notice a medication safety issue that could lead to a harmful drug interaction.